GRAND OPENING
The grand opening of the unique design cycle path took place on June 23, 2021. There were also members of the marketing department of the Moravian-Silesian Region, senior representatives of MSK destination management, journalists, photographers and television crews. The event was not missed by the general public and the residents of the village, fans of cycling and design and many children who did not forget to take their bikes with them to see the new cycling path immediately.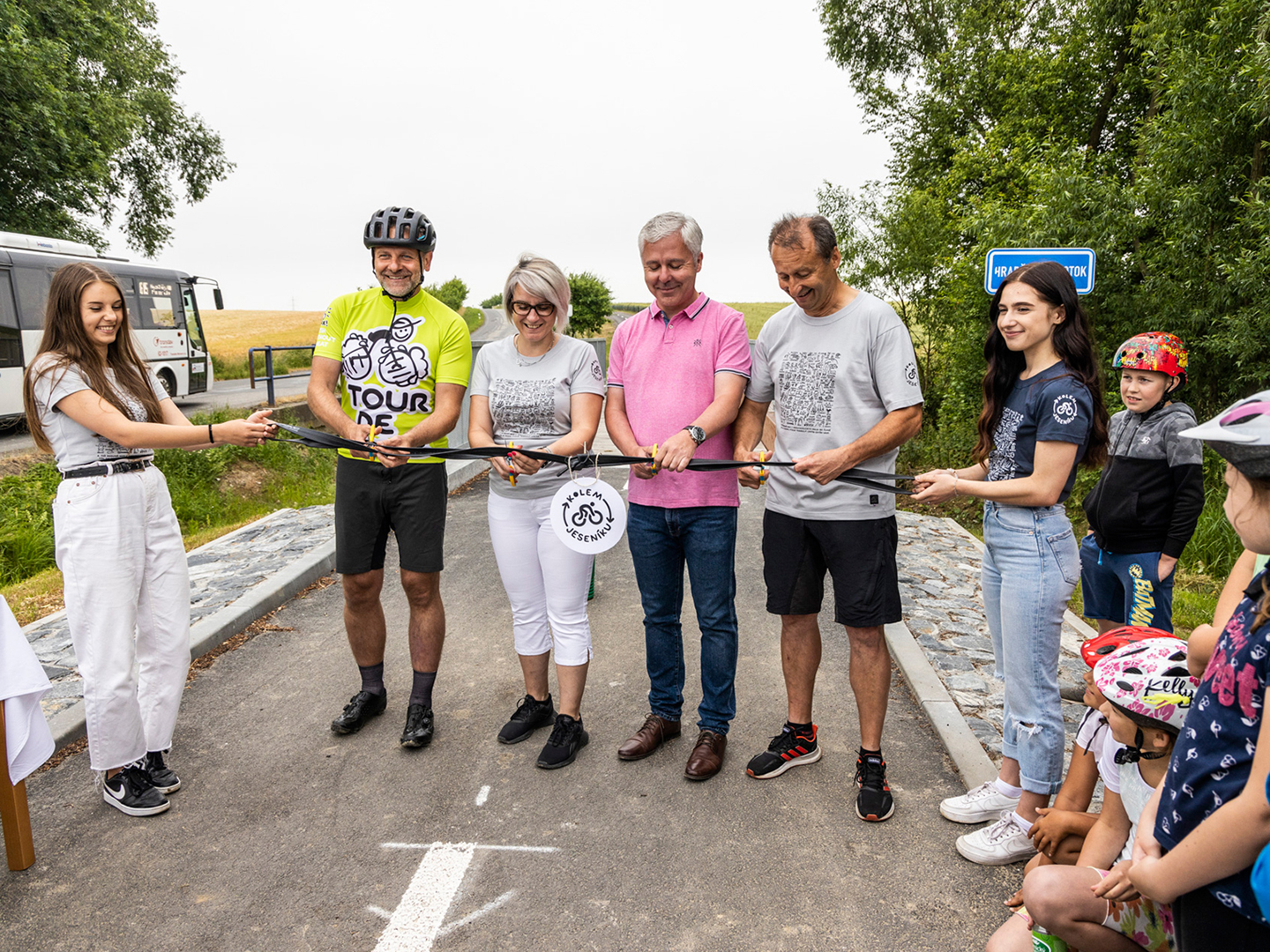 Symbolic cutting of the soul was taken on the bike (pictured from left) by designer Radek Leskovjan, Mayor of Vražné Gabriela Grzegorzová, Deputy Governor of the Moravian-Silesian Region Ján Krkoška and Mayor of Jeseník nad Odrou Tomáš Machýček.
Classic bicycles and electric bicycles were available for rent here, and a beer bicycle was added for connoisseurs. Guests could enjoy a rich banquet and received gifts in the form of UAX T-shirts as a souvenir! with the logo of the cycle path and its print, ie the motif of the cartoon dictionary of the Moravian-Silesian dialect.